Our Medical Professionals are here to provide your company with vital Industrial/Occupational Medical Services.
With our services we will help to maintain the health and wellness of your employees. The staff at our location are experienced in treating and processing Workers Compensation Cases which is a unique requirement for many companies.
Naz Keshwani, M.D. or Mid-Level Practitioners will perform the physical exams to ensure that the employee or potential employee meets your company standards for employment. Along with your company guidelines there may be State or Federal guidelines we must follow to pass someone's physical exam or health tests. When an employee needs to have testing performed, our staff are accommodating in making sure your they are handled promptly and completely. Based on the types of testing being assessed you can receive results notification by mail, phone, email or fax.
Drugs and Alcohol has created personal and corporate problems throughout our country.
Diagnosis and prevention are the key elements to reducing risk and improving performance.
Elite Doc Physicians can provide you with the following programs:
Drug/Alcohol Testing
Identify Substance Abuse
Pre-employment physical examinations
DOT and executive physical examinations
Treatment of Worker's Compensation injuries
Flu Shots and other preventive programs
Work Hardening
Regular Health Screenings, Wellness Programs and Health Assessments
One location for multiple treatments
Having a Drug-Free Workplace is a necessity for businesses. We can help in making sure your workplace stays Drug-Free.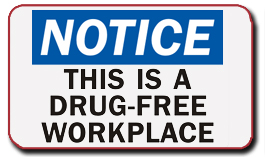 At Elite Doc Clinics, we specialize in Occupational/Industrial Medicine, Family Medicine and Health & Beauty for the overall medical facility. Dr. Keshwani has been a physician in the Houston area for over 35 years and has the skills along with the professional staff to meet a wide array of medical needs. The goal is to have the best healthcare possible for you, your family and your business employees.
We believe in maintaining a healthy lifestyle.
Eat Healthy, feel better and do exercise.
Stress relief programs and learn to minimize problems.
Focus on the good things in life.
If you have no control over something, don't stress about it.
Schedule your yearly physicals.
Your Employees Health is of the utmost importance!
We specialize in processing every patient in a thorough and effective manner.
 Our procedures are efficient and every patient examined is guided by your specific company or regulatory guidelines.
Nazmudin Keshwani, MD
Dr. Keshwani, is a Board Certified Family Practitioner of Indian ancestry who has been on the medical staff of several Houston area hospitals which includes Memorial Herman. He finished his medical training and internship in Birmingham, England in the time between 1972-1979. He successfully established his first Med-Cure Clinic in 1983.
Dr. Keshwani accomplished his three-year residency in Family Practice in Fort Wayne Indiana from 1979-1982. This type of medical specialty is a complete training in health care including Pediatrics, Gynecology, Orthopedics, Internal Medicine, Psychiatry and Preventive Care. Dr. Keshwani has achieved extensive experience in Family Medicine, work related injuries, auto and home accidents along with minor emergency care skills. 
Dr. Keshwani and his staff always treat everyone with courtesy and compassion along with being extremely attentive who will always focus on each patient and their overall health. He has over 30 years of experience with treating patients and will always perform thorough medical exams and procedures. 
Need More Information?
Feel free To call (832)446-3200
For additional information regarding setting up your company on our plans.
Our offices are conveniently located in the Houston SW Freeway and Sugar Land Area.
Employer Forms
Download Forms For Employee Visits
When you need to have someone visit our office please fill out the following Treatment forms.
The forms can be forwarded to our office by the following:
Fax:     (281)201-8246
Email: drnazk@elitedoc.com
Bring forms into office
Please contact (832)446-3200 to advise the patient will be expected.
Please download the forms from the link below:
Please Bring the Following to All Appointments or Walk-in Visits:
Company paperwork for Drug Testing/Screens
Company paperwork for pre-employment exam
Company Workers Comp Paperwork
Company paperwork for any other types of testings/exams
A complete list of the names and dosage of all the medications that you take, including vitamins, herbal supplements and over-the-counter medications
Insurance card (if applicable)
Should you need assistance because of injury please contact us
When you are in need of a pre-employment physicals to complete the hiring process of an employee, you can turn to Elite Doc. A pre-employment physical should be a step every company should take to make sure the employee you will hire is Drug Free and Healthy enough to perform his or her job duties. Dr. […]
Keeping your employees healthy can be a challenge. Here at Elite Doc we can help with making sure your employees can stay healthy. Our experienced physician Dr. Naz Keshwani has been a physician for over 30 years and he has practiced in Occupational/Industrial Medicine. He or a mid-level practitioner will perform all of the physicals […]